Blog and News
NEWS | 28.04.2016
"Victims of Human Trafficking": meeting organised by El Español and Ayuda en Acción, with interpreting provided by Nóvalo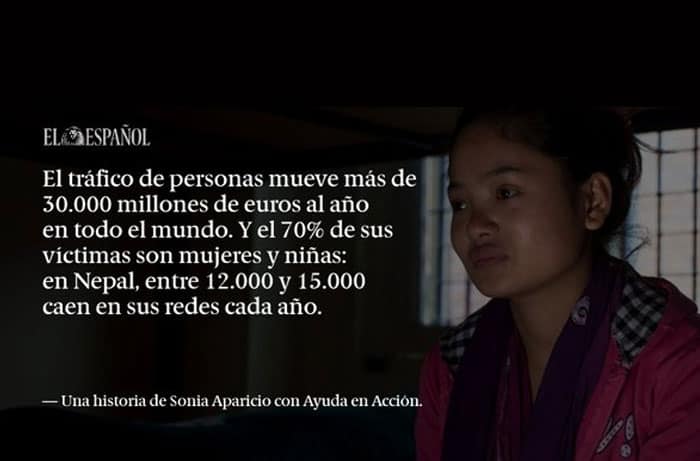 This Thursday, 21
st
April a meeting was organised by Ayuda en Acción and El Español in Madrid to discuss the problem of the victims of human trafficking in Nepal. You might think that an issue as shocking as human trafficking would have an immediate impact on consciences and lead to the adoption of eradication measures with no question. However the reality is that the current support given to ending this international human drama is far from enough.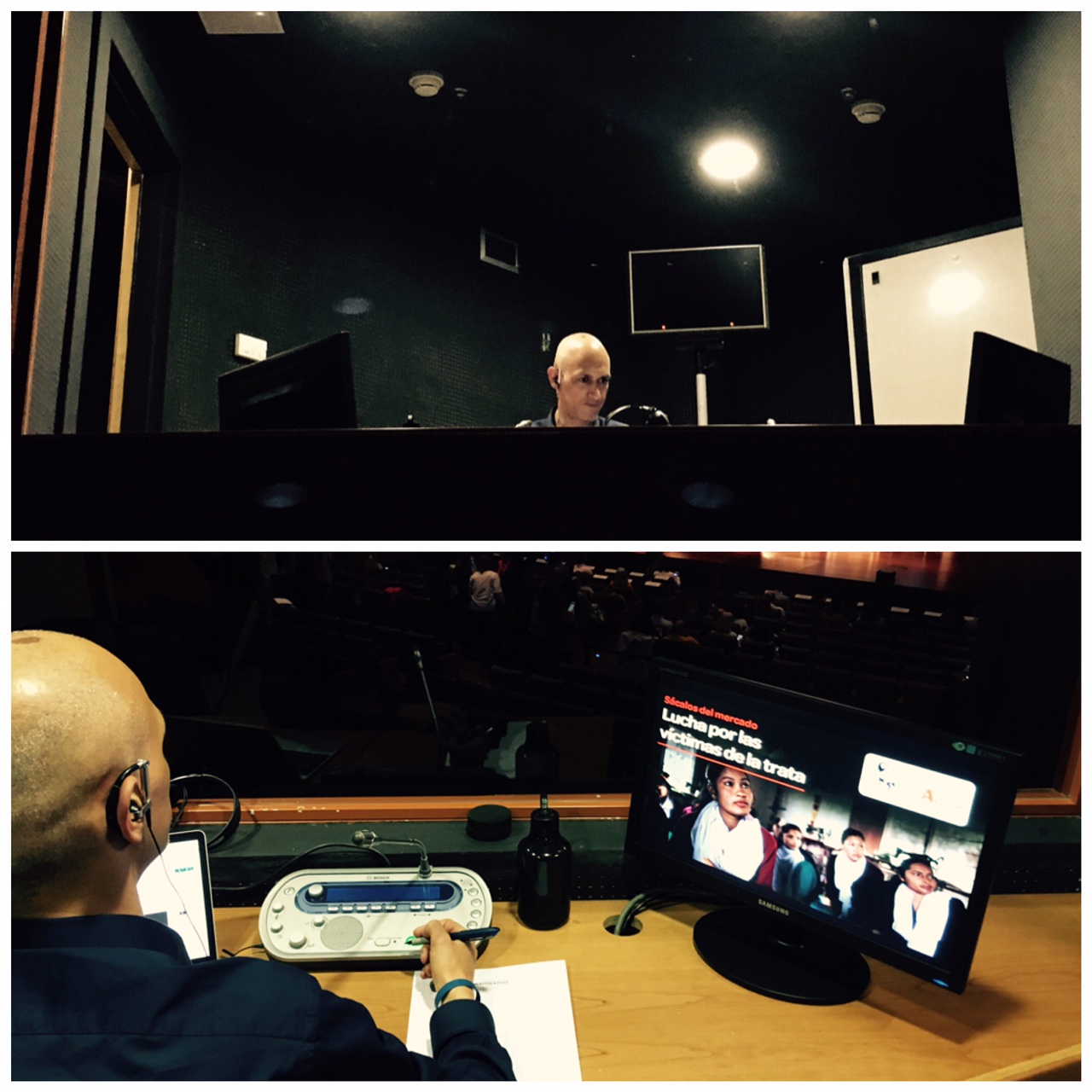 Here at Nóvalo, we participated by providing our interpretation service from Spanish to English and vice versa during the meeting, which, in the format of both a talk and a round table discussion, gathered together people who are particularly involved in dealing with the victims of trafficking. For us it was a great challenge, both because of the sensitivity of the issue covered, as well as the very rapid change in the format of the event, which required us to flexibly adapt the strategies of simultaneous interpreting to the needs of the meeting.
People interested in finding out more about this reality and deepening their understanding of the situation of victims were invited to the Palacio de Cibeles in Madrid to hear the words and testimony of the Editor of El Español, Pedro J. Ramírez, the documentary director, Mabel Lozano, and the activist Anuradha Koirala, who has spent more than 25 years fighting the trafficking of girls and women in Nepal.
The opinions and first-hand experience of the speakers, accompanied by the screening of documentary videos illustrating the situation, touched all participants, and in some cases was especially moving. The words of Ahuradha made a big impression and certainly must have motivated the people present to take more effective action. Here is a sample video:
Our interpreting service provided the attendees and speakers with the communication links they needed, eliminating any barriers to the message hitting home. From here we would like to show all our support for the organizations working to help the victims and fighting to put an end to human trafficking.
If you are interested in more details about the meeting, you can read the full article from El Español
here
.
Share
Tags
Comments
BACK