Blog and News
NEWS | 22.04.2016
Liaison interpreting services offered by Nóvalo at the Ceregumil headquarters in Malaga
On April 8, 11 and 12, some of our colleagues from Nóvalo had the pleasure to assist the Ceregumil executives, offering them our liaison interpreting services, during the visit of a foreign business delegation to their Malaga-based headquarters.
Ceregumil is a successful company with more than a hundred year tradition in marketing their products, and has also a long history in the local region, as they have been a part of the local industry since their first factory opened in the province back in 1921. Ever since, this family-owned company has been growing steadily and nowadays is still expanding to new markets. Internationalization being a key factor in their current efforts to achieve this goal.
The extraordinary work of our colleague and professional interpreter Catherine Germann, who acted as accompanying interpreter between both delegations, proved to be essential during the three days where she escorted the American delegation in their visit to the local Ceregumil offices.
[caption id="attachment_3803" align="aligncenter" width="600"]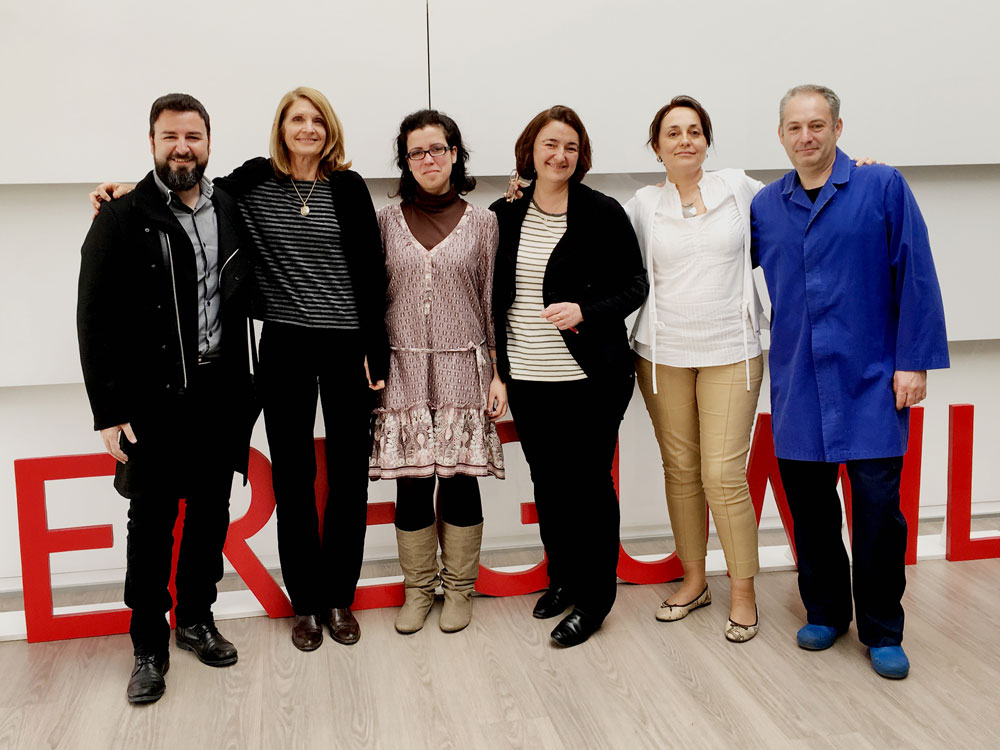 The Ceregumil delegation next to Catherine and Carlos Bolívar (CEO & Founding Partner at Nóvalo eLinguistic Services)[/caption]
As a linguistic services company with more than 10 year experience in the industry, at Nóvalo we offer a
broad range of multilingual translation and interpreting services
to Spanish and foreign companies and organizations. We are proud to work with some of the best interpreters in Malaga, thus offering a highly-specialized and top-quality service.
Being able to assist other Malaga-based companies with our services in their growth and expansion to new markets is an opportunity we all feel very enthusiastic about.
Share
Tags
Comments
BACK