Blog and News
NEWS | 05.05.2016
Liaison interpreting services offered by Nóvalo at Isotrol's Workshop Renovables in Seville
On April 12, the V Edition of the Workshop Renovables took place in Seville. The event was organized by Isotrol, a company funded in 1984 with the aim of undertaking innovative projects in the electricity sector. Nowadays Isotrol has become a nationally and internationally recognized engineering firm with presence in Europe and America and employs over 230 professionals.
This Workshop's edition was focused on the integration of the renewable energy into the electricity market and has brought together professionals of diverse nationalities and energy sector companies in order to debate and share views about current issues related to the development of renewable energy projects.
Nóvalo, our linguistic services company partially based in Seville, has provided the liaison interpreting services in all round-table discussions in order to allow communication and understanding among the participants. To this end, one of the professional interpreters of our team has travelled to Seville, accompanied by our colleague and Business Manager Miguel Ángel Verdugo.
[caption id="attachment_3850" align="aligncenter" width="556"]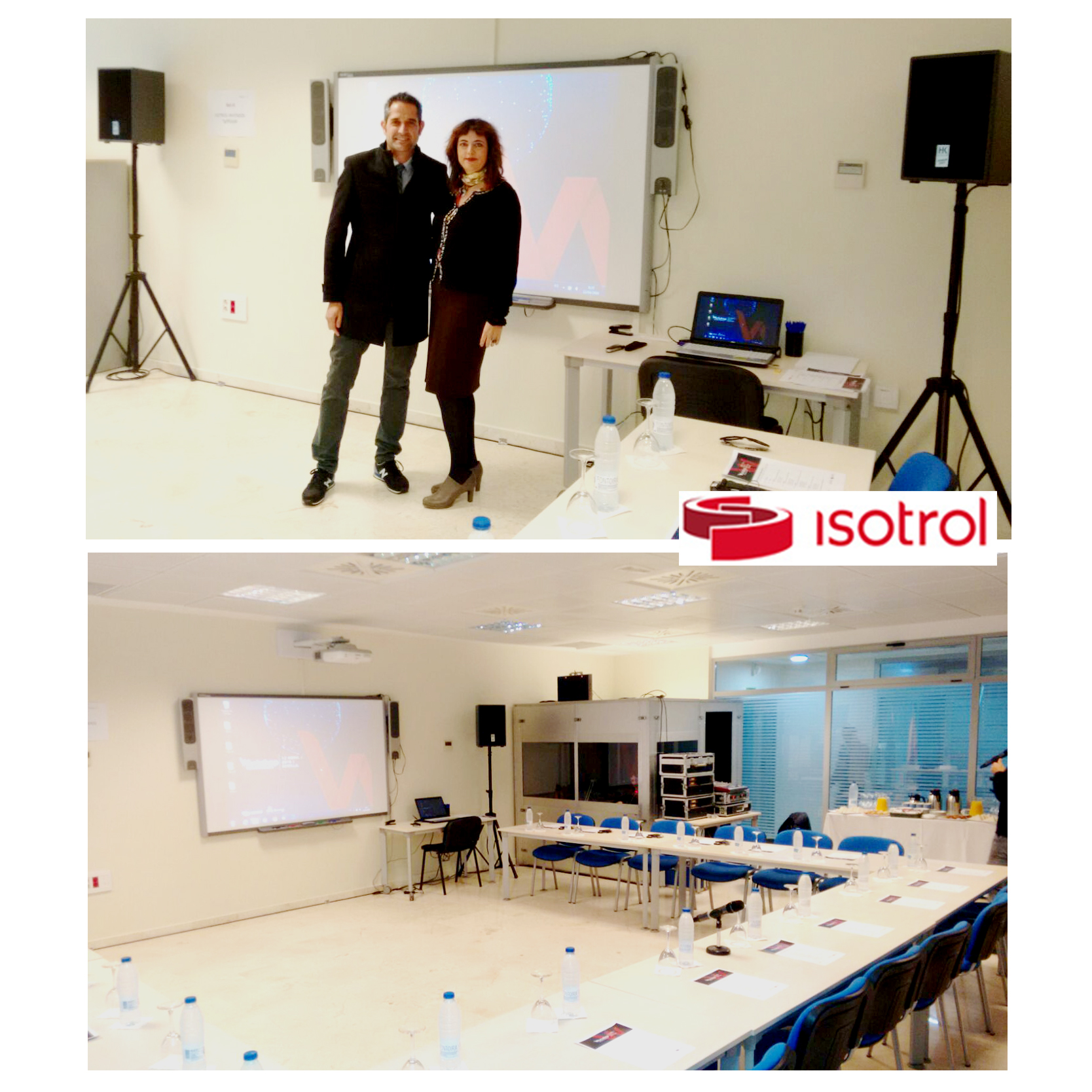 From left to right: Miguel Ángel Verdugo (Business Manager in Nóvalo eLinguistic Services) and Sara (our professional interpreter) in the room where the round-table discussions took place.[/caption]
It has been a real pleasure to collaborate with Isotrol and be the translation company chosen to cover this V Edition of the Workshop Renovables. In such kind of meetings, new great ideas are formed to change the energy future and we pride ourselves on having been part of this project.
Share
Tags
Comments
BACK