15 Key Steps Toward Starting Your Own Business: the Nóvalo success case at Demo Day [Video]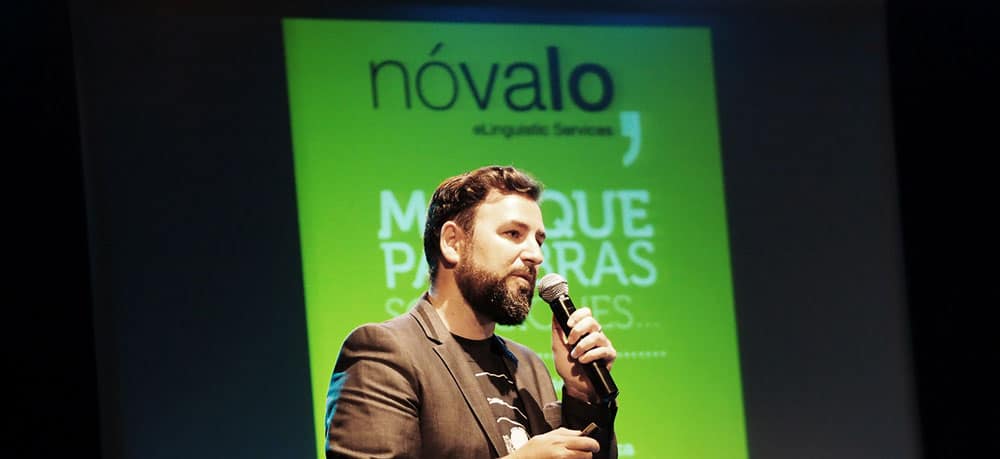 Our translation company, Nóvalo eLinguistic Services, has recently turned 13 years old. With an exponential growth during this period in number of clients, projects carried out and human team —as well as a local and global presence— Nóvalo already has a long history and a prominent presence in the translation industry and in the business network of Málaga.
And now that we have this experience, why not help other companies make their way through the extremely difficult task of creating a company from scratch? At Nóvalo we try to contribute with our business experience to the newly created companies and support them to the extent possible. That is why we are always happy to participate in events with that same objective in mind: to support start-up companies, either from the public administration or the private sector. More specifically and in this line of action, our CEO and colleague Carlos Bolívar, an EOI specialist mentor —as well as founding partner of Nóvalo—, carries out advisory tasks for start-ups who are starting their business in Málaga, in topics such as Digital Marketing or entrepreneurship in general.
Last April, as part of the Go2Work program developed by the EOI —which is aimed at new companies and offers workshops, training sessions, mentoring, events and co-working spaces… all of that co-financed by the FSE, Málaga City Council and EOI—, the Demo Day took place: an event held in the Rincón de la Victoria that was designed to know and learn from the experiences, successes and mistakes of successful entrepreneurs. We received an invitation from the event organization to participate and contribute with the success case of our translation company as an ice-breaker and also to present it to the entrepreneurs from Málaga and the newly created companies that attended the event. At Nóvalo we were delighted to accept the invitation.
As an opening act, our CEO Carlos Bolivar offered an interesting 20 minute presentation where he analysed 15 Key Steps Toward Starting Your Own Business and, in addition, he presented the case of practical success of our translation company, Nóvalo.
Below you will find a video with an the extract of his talk, where he sets out the 15 key steps toward starting your own business, presenting the basic aspects that must be taken into account beforehand and how we have managed to set up an organization that already has 13 years of life, a team of 15 professionals on board and a portfolio of more than 200 clients.