Cloud computing for translators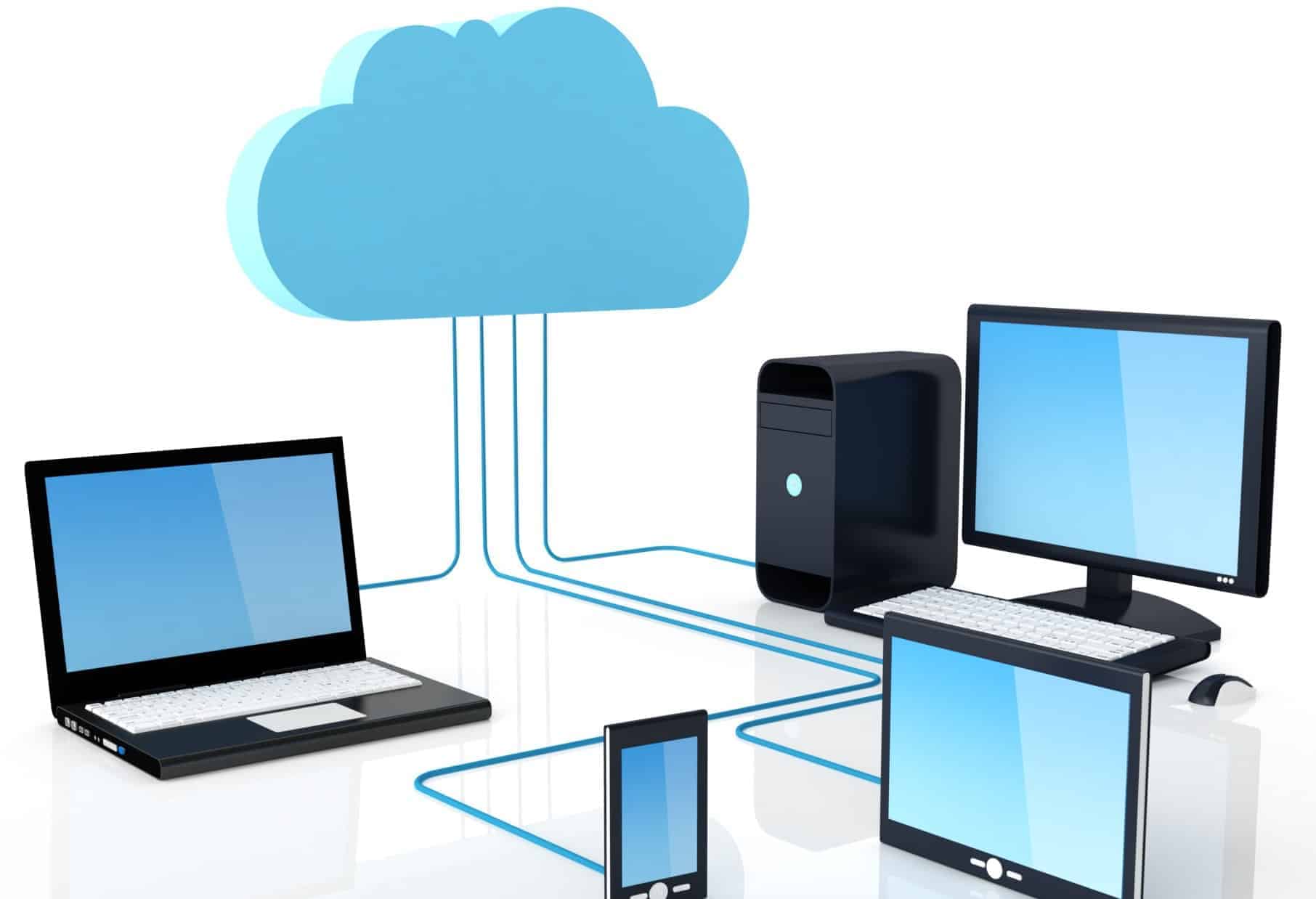 There is a whole world of online applications waiting to be discovered out there. From the translator perspective, many of them can be really useful. For sure you have thought many times "I wish there was a program to do this" or "I shouldn't spend so many time with this task". With this post I will try to share with you some cloud computing applications helping you save time and automate certain processes.
For better or for worse, in this industry we widely depend on technology (it is fantastic, but we hate it sometimes), so we have no other option than using all the resources at our hand to speed up any tedious process. Most of these processes can be executed with software we can install in our own computer, although sometimes searching for a specific program appropriate for our operating system, and also downloading, installing and registering it might become stressing. However, there is a wide range of options we can use to perform all these tasks online, on the cloud, getting rid of any installing action.
For this reason (and because I am a member of the technical department at Nóvalo), I thought of writing a brief article about useful online applications (cloud computing) in a translator's everyday life. Most of the applications I am introducing in this article are focused in the technical side of the translation process: format conversion of different types of documents, transfer of big size files, image text extraction, tasks automation, etc. You might be already familiar with some of them, but you might be surprised by others.
Wetransfer
Wetransfer is a site allowing the upload of any sort of file to its server, so that we can send the file to anyone we need. It is very easy to use: we access the website and find in our computer the file want to share (2 GB as maximum size), then we specify the email address of the person we are sending the file and wait for the upload to be completed. This person will receive a link included in the email received to download the file through direct download and you will receive an email notification once the recipient has completed the download. I like this application because it is simple: there is no need to install anything, and no folders have to be created and shared. You just have to upload the file and share the link. That's all you have to do.
Link: www.wetransfer.com
IFTTT
Very few thing in our work are more satisfactory than automating tasks, and IFTTT does exactly that for us. This application is basically a sort of wizard for macros (or "recipes", as they name them) allowing the programming of several actions to be executed automatically at the same time. For example, we can upload a picture to Facebook and make it also be uploaded to Flickr, or post something on Twitter and program its publication 30 minutes later. Possibilities are unlimited and they add recipes quite often.
Link: https://ifttt.com/
Do
Do is the perfect tool for project management. Using this online application, you will be able to work with different colleagues at the same time within the same project, sharing documents, programming email alerts, chatting online in the same portal, synchronizing scheduled deliveries in the calendar, etc. In a few words, it is a very comprehensive project management tool that deserves a visit, especially if you frequently work with challenging projects.
Link: https://do.com/
Cometdocs
Cometdocs is an online file converter allowing the processing of text files of most file types (pdf, doc, xml, ppt, html…) to convert them to the format we need. This way, if we receive a PDF file for translation, we will be able to convert it to .doc format and work with it without problems.
Link: www.cometdocs.com
Dropbox
Most of you (if not all of you) reading this post for sure already know this application. Dropbox makes it easy for us the creation of our own folder on the cloud to share contents with whoever we want. It is one of the most advisable applications to share files with groups of people in a safe and quick fashion.
Link: www.dropbox.com
Online OCR
Personally, I do prefer programs such as Omnipage, or even Adobe Reader, to perform OCR (text recognition) tasks, although Online OCR is a good option if you do not have those programs. Online OCR is a proper tool recognizing image text or non-editable files found in your hard disk or through a URL. It is very useful to extract PDFs to Word files, for example. It is quite similar to Cometdocs, but with the added image text recognition functionality.
Link: http://onlineocr.net
My Fax
This web application is really useful, as you can fax documents without the need of using a proper hardware. You just have to upload the file you want to fax and complete the details needed to perform the action. The result will be that you will have your document sent by fax the same way as if you were using a fax device.
Link: http://myfax.com/free
Zoho
Zoho is a website where you can acquire several services, or even use some of them for free. Among those services, for example, you can find Zoho Creator, that allows the creation of an online database that can be access by anyone with the relevant permissions. What use could you make of this online database? You could use it for a lot of things, such as managing big projects with multiple translators, storing and handling project queries that several people can access, managing the jobs performed for a single client… The application offers a free basic package, but with a limited number of users, administrators and entries.
Link: https://creator.zoho.com
Zoho is famous for other applications, apart from Zoho Creator, such as Zoho Office Suite, an application considered by many people much better than Google Docs or even MS Office. It offers a wide variety of options and it is very reliable when editing documents on the cloud, and it is almost in line with the most reputed document edition packages.
Link: https://creator.zoho.com
These are just some of the cloud computing applications that in my opinion can be very useful for translators. Although commonly the most reliable option is using locally installed software, sometimes these online applications can do a very good job. If this post has been useful for you at least to discover a new application you can use to make your translation life easier, I would be more than satisfied.
See you soon!