Multilingual SEO
Multilingual SEO
Multilingual SEO
Establish your position on the international markets with maximum efficiency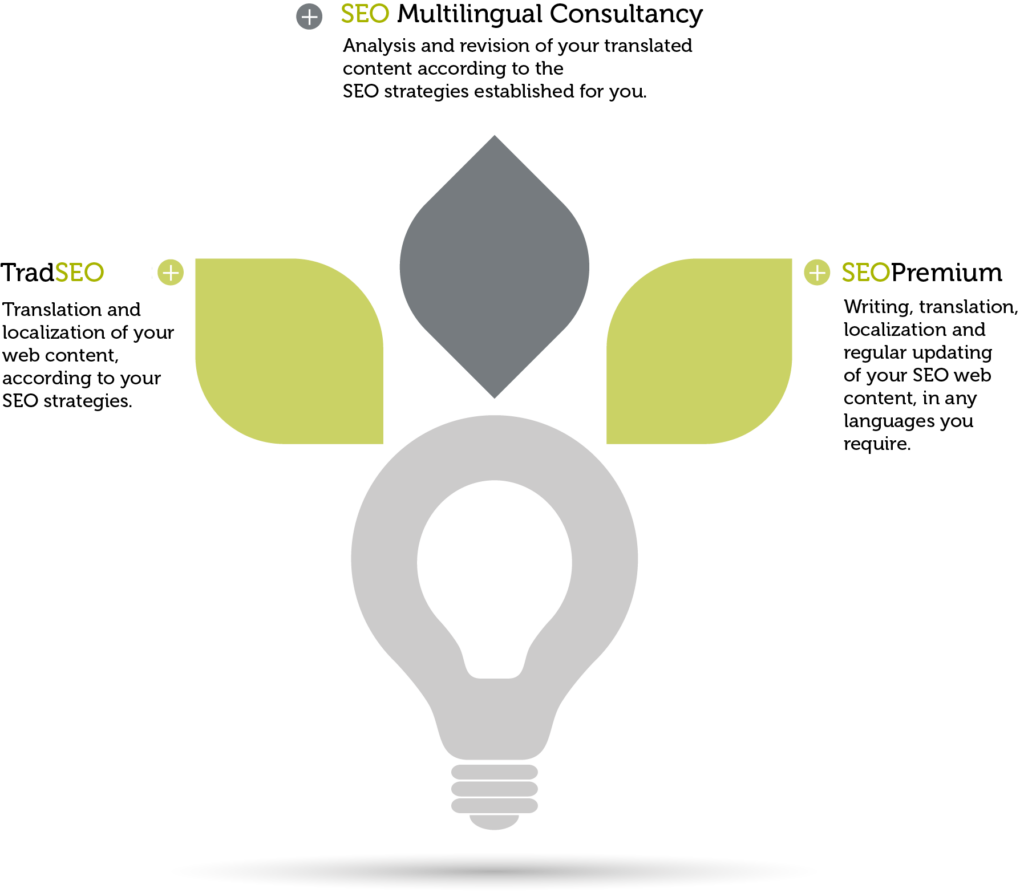 Nowadays, in order to truly reach the different markets across the world, it is not simply enough to translate your website, word for word. You need to adopt its content to the target culture, to the context in which it is being shown and, finally, to the channel being used to disseminate it.
This is the origin of the concept of
SEO (Search Engine Optimization)
, which is designed to naturally influence the results of search engines such as Google, Bing and Yahoo. This makes it possible to increase the visibility of websites in the "natural results" of the search engines.
At
Nóvalo
we have a team of translators, copywriters and experts in the target market to enable you to develop global SEO strategies which will lead to a
dramatic increase in your visibility
on search engines and in the traffic on your website.
Boost the visibility of your website on the internet and gain access to new markets in other languages.
Thanks to our
SEO Solutions
, we will help you to efficiently manage your commercial efforts on the internet in different languages.
We will help you to design a
comprehensive web marketing plan
that includes suitable
SEO strategies, updating and maintenance of social network, SEO analyses and diagnostics
and, finally, preparing and writing your SEO content in all of the languages you require.
Our SEO Solutions
TradSEO
Thanks to our
TradSEO
solution, we not only localize and translate the content of your website; we also adapt it to the target commercial culture
with a SEO-based approach
.
SEO Multilingual Consultancy
Our
SEO Multilingual Consultancy
solution will allow you to analyse the positioning and web marketing strategies for your content that has already been translated and to seamlessly adapt it to the markets which are the targets of your marketing campaigns.
SEOPremium
At Nóvalo we take care of the commercial aspect of your website, from start to finish. From the initial
draft of your content
to proofreading and rewriting it, both
in your own language and in any languages you require
, according to the SEO strategies that we have established for your business after a preliminary assessment and analysis.
Tell us what you need and we will design a
customised comprehensive plan
for you,
tailored
specifically for your needs, to guarantee
the success of your web campaigns
and maximize the market reach of your business, in any languages you require.
[button link="/solutions" size="medium" target="_self" icon="circle-arrow-right" color="grey"]BACK[/button]