Blog and News
NEWS | 23.03.2018
Conference on Digital Marketing and International SEO at Icex and the Chamber of Commerce — Opening Presentation by Nóvalo's CEO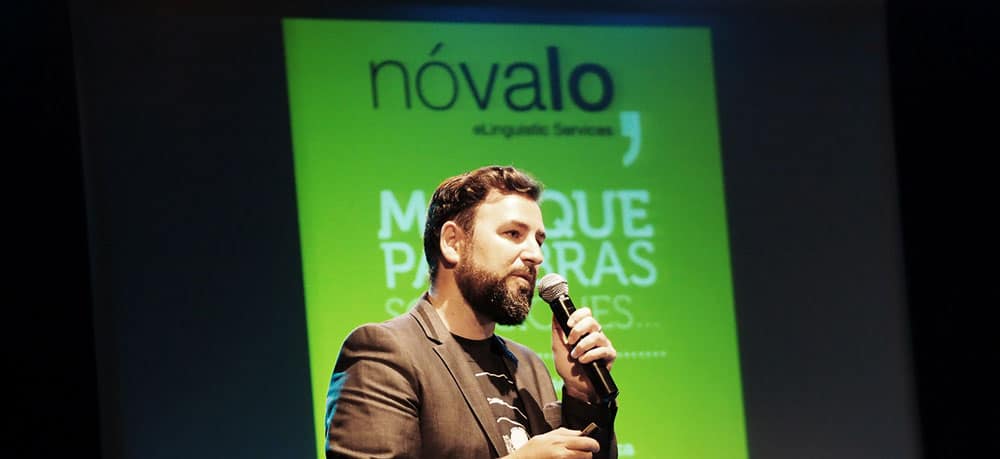 Does your business rely primarily in
the digital environment
? Are you an entrepreneur who wants to take his business beyond physical borders? Or do you have an established company and are thinking about
internationalising
and applying
a digital marketing strategy
? Attention: An event that may interest you is approaching.
On April 5th, ICEX España Exportación e Inversiones (ICEX Spain Export and Investment) will organise
Claves para el Éxito en el Entorno Digital
(Keys to Success in the Digital Environment), aimed at companies in all sectors and with the participation of several successful companies specialised in the digital field and based in Malaga.
Nóvalo Language Creatives: Experts in Digital Marketing and SEO Translation
Carlos Bolívar
, Nóvalo's CEO and founding partner, was invited by ICEX to be the first speaker of the day with his presentation
Keys to Digital Marketing and international SEO for 2018
, which will take place at 9:50 and which will kick off a day that includes an interesting round table and rounds of questions and comments on how to achieve success in the digital field. Our CEO will introduce some fundamental concepts of digital marketing, international SEO, translation + SEO, SEM and other vital factors to positioning and internationalization of a digital business, in addition to presenting some practical success stories that Nóvalo carried out.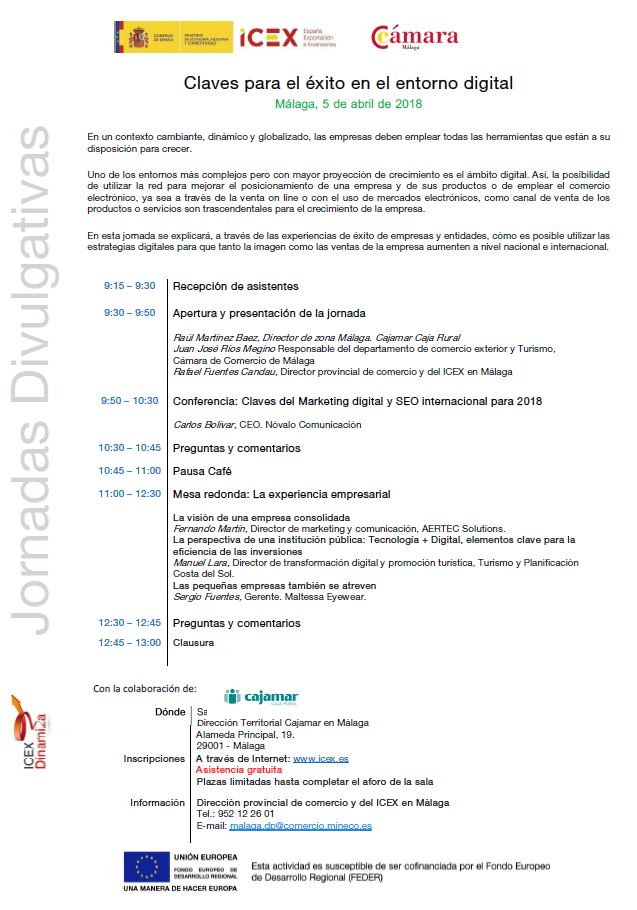 Thanks to this meeting organized by ICEX and the Chamber of Commerce, the attending companies will have the opportunity to learn how to use
strategies in the digital environment
so that brand image, online reputation and sales of their businesses increase drastically nationally and internationally. All this, thanks to the successful experiences of other local companies.
If you want to know more about this interesting event and sign up, take a look at the program above and
book your
free
seat through this link. We'll be waiting for you there!
Share
Tags
ambito digital
,
Carlos Bolívar
,
Carlos Bolívar
,
Digital business
,
Digital environment
,
digital marketing
,
Digital sector
,
entorno digital
,
ICEX
,
internacionalización
,
International SEO
,
internationalization
,
marketing digital
,
negocio digital
,
SEM
,
SEM
,
seo
,
SEO internacional
Comments
BACK